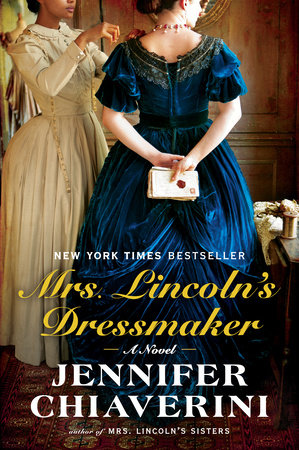 Mrs. Lincoln's Dressmaker: A Novel by Jennifer Chiaverini
Fiction suggested by Verna
Based on a true story, a real person, see –
https://www.whitehousehistory.org/from-slavery-to-the-white-house-the-extraordinary-life-of-elizabeth-keckly
From Amazon — revealing the private lives of President Abraham Lincoln and his wife, Mary Todd Lincoln, through the eyes of the First Lady's most trusted confidante and friend in this compelling historical novel.
In a life that spanned nearly a century and witnessed some of the most momentous events in American history, Elizabeth Hobbs Keckley was born a slave. A gifted seamstress, she earned her freedom by the skill of her needle, and won the friendship of First Lady Mary Todd Lincoln by her devotion.
A sweeping historical novel, Mrs. Lincoln's Dressmaker illuminates the extraordinary relationship the two women shared, beginning in the hallowed halls of the White House during the trials of the Civil War and enduring almost, but not quite, to the end of Mrs. Lincoln's days.
A long book (Amazon hardback says 740 pages). Good price on Amazon used books.