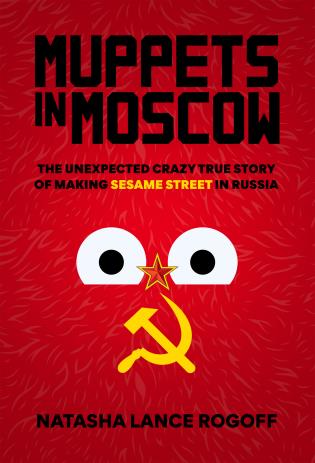 Muppets in Moscow:  The Unexpected Crazy True Story of Making Sesame Street in Russia by Natasha Lance Rogoff
Non-Fiction suggested by Romie
Interesting and suspenseful, making Sesame Street in Russia.  A tale of perseverance and creativity, and how disparate cultures find common ground. Russia's people, culture, and their complicated relationship with the West.
From Romie – Nonfiction account of making Sesame Street in Russia. Even for non-fans, quite interesting and suspenseful.
From Publishers Weekly – In this thrilling debut, television producer and filmmaker Rogoff recounts her mission to bring Sesame Street to Russian audiences…. The resulting tale is one of perseverance and creativity that illuminates how even the most disparate cultures and perspectives can find common ground.
From Amazon – After the collapse of the Soviet Union in the early 1990s, the timing appeared perfect to bring Sesame Street to millions of children living in the former Soviet Union. With the Muppets envisioned as ideal ambassadors of Western values, no one anticipated just how challenging and dangerous this would prove to be.
In Muppets in Moscow: The Unexpected Crazy True Story of Making Sesame Street in Russia, Natasha Lance Rogoff brings this gripping tale to life. Amidst bombings, assassinations, and a military takeover of the production office, Lance Rogoff and the talented Moscow team of artists, writers, musicians, filmmakers, and puppeteers remained determined to bring laughter, learning, and a new way of seeing the world to children in Russia, Ukraine and across the former Soviet empire. With a sharp wit and compassion for her colleagues, Lance Rogoff observes how cultural clashes colored nearly every aspect of the production—from the show's educational framework to writing comedy to the new Russian Muppets themselves—despite the team's common goal.
More than just a story of a children's show, this book provides a valuable perspective of Russia's people, their culture, and their complicated relationship with the West that remains relevant even today.